Managing the Runner Physical Therapy CEU Course
Analysis, Injury Prevention Training, and Lower Quarter Injury Rehabilitation for Running Injuries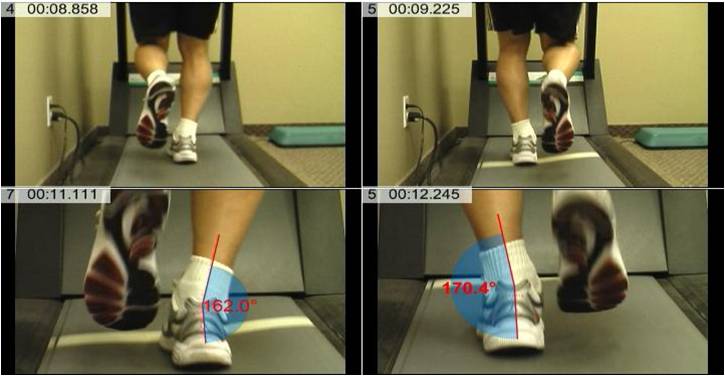 Course Description
Course Objectives
Course Outline
Upcoming Courses & Dates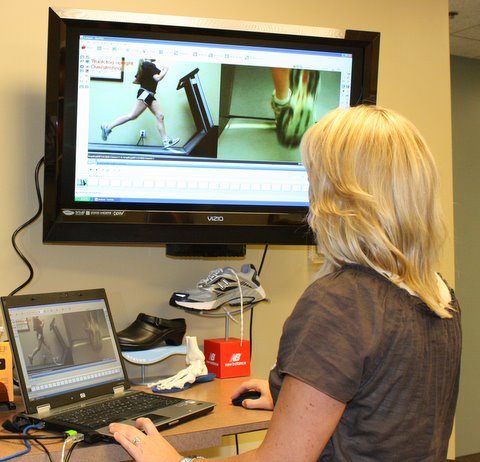 This running injury management and prevention course is a two day physical therapy continuing education seminar on lower quarter running related injuries. It's focus on biomechanics, assessment, prevention, and both traumatic and overuse injuries is designed to enhance your knowledge of the running athlete and their related injuries and assist you in getting your patients "up to speed."
Running Rehab Course Breakdown
The faculty will present current and clinically useful evidence-based evaluation and treatment techniques for running injury prevention. Course participants will receive:
Comprehensive, foundational anatomical and biomechanical content
Details of a novel movement screening systems, and examination techniques specific to the lower quarter.
Specific intervention strategies for management of running related musculoskeletal dysfunction.
Examination of foot biomechanics, various running styles, as well as learning to perform video gait analysis.
The running rehab injury prevention course provides updated information on injuries common to the runner, including pathologies of the hip, knee, lower leg, foot and ankle. Information on footwear and orthotics is interwoven with other varied specialty interventions and clinical pearls that can be used to achieve immediate results.
Hands-On Injury Prevention
Throughout the running rehab course, participants will have opportunities to practice techniques in several hands-on lab sessions. Daily reviews will help participants to obtain and remember the most pertinent information.
The primary goal of this running injury prevention course is to promote cause and effect thinking about the underlying causes of running related injury and potential influences of the injury, both locally and regionally.
Register Now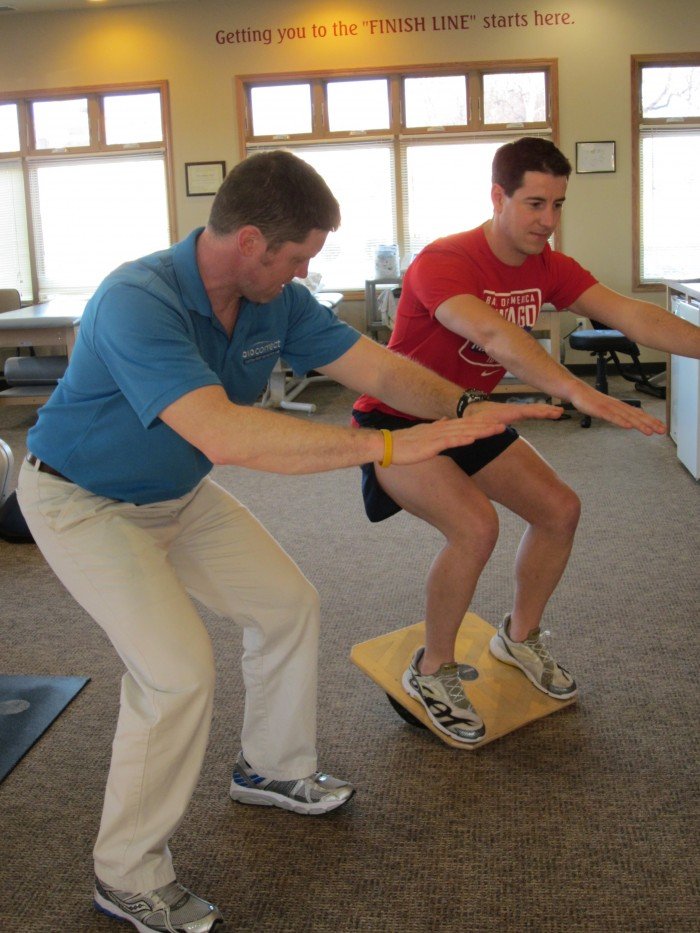 Running Injury Prevention Course Objectives
At the completion of this PT continuing education course, participants will:
Describe biomechanical differences between walking and running
Compare and contrast various running styles/techniques
Articulate important key factors in foot biomechanics
Discuss current concepts about how and why to alter running mechanics
Effectively perform a movement screen and rate functional performance
Systematically perform detailed biomechanical evaluation of Lower Quarter
Identify the potential causes of movement dysfunction
Create comprehensive treatment plans for a wide variety of running related musculoskeletal dysfunctions
Understand how to perform a 2D video gait analysis, and interpret findings
Summarize current research on running injuries and evidence based treatment strategies related to these injuries
Learn and practice running specific exercises for hip and knee
Learn and practice running specific exercises for leg, ankle and foot
Demonstrate efficient performance of two taping techniques: Navicular sling and fibular repositioning
Describe common categories of running shoes and their role in intervention with varied running injuries
In the context of clinical case studies, choose examination techniques, describe important findings, relate findings to underlying cause of injury and design effective and creative treatment plans
Running Rehab Course Outline
Day 1
7:30 – 8:00 Course Registration
8:00 – 12:00 Morning Sessions
General Running Injuries in Running
Normal Foot Mechanics – Things you need to know
Walking – vs – Running – Similarities and Differences
Current Update on Barefoot vs Shod Running
Impact Forces
Current Concepts of Running Form
Cadence Manipulation
Discussion of Other Running Styles
Chi, Pose, Good Form Running
Lab – Corrective and Evaluative Drills
Noon – 1:00 Lunch
1:00 – 5:30 Afternoon Session
Movement Screen & Biomechanical Evaluation
Lab – Looking at Each Piece of the Puzzle
Video Gait Analysis
Set Up to Analysis: What Are You Looking At?
Taping Techniques
Low Dye
Navicular Sling
Posterior Fibular Relocation
Question & Answers
Day 2
8:00 – 12:00 Morning Session
Review Day 1 with Question & Answer
Running Injuries & Treatment Related to Hip and Knee
Hamstring Injuries
Patellofemoral Pain
Labral Tears
ITB Issues in the Runner
Corrective Exercises Lab
Running Injuries & Treatment Related to the Lower Leg
Shin Splints
Compartmental Syndrome
Stress Fractures
Noon – 1:00 Lunch
1:00 – 5:30 Afternoon Session
Running Injuries & Treatment Related to the Lower Leg cont'
Achilles Tendonosis
Plantar Fascitis
Corrective Exercise Lab – Leg, Ankle and Foot Injuries
Putting It All Together – Corrective Actions for Faults
Current Update on Shoes (pros / cons)
Orthotics: Over the Counter, Semi-Custom, Custom
Question & Answer
Lower Quarter Management of Overuse & Traumatic Injuries Related to the Running Athlete
Manage the Runner Course
"Managing the Runner" is now part of the "When the Feet Hit the Ground…" family and is managed at a different web location. You will be redirected for information and registration regarding this great course.
Landing URL: www.whenthefeethittheground.com/running