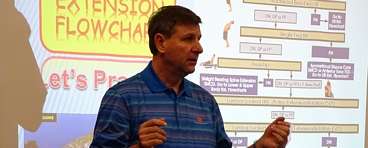 Upcoming Seminars
Advances in Clinical Education aims to bring quality courses across the U.S. and Internationally. Take a look at our schedule to see when we will be near you.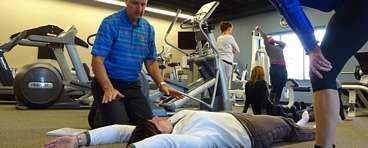 SFMA Certification
The SFMA Certification Course provides clinicians with an opportunity to advance their diagnostic skills with regards to human movement. A logical and systematic approach has proven to be extremely powerful in improving patient care.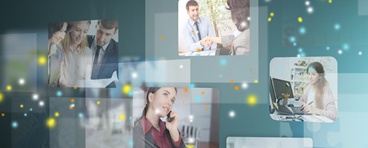 Videos
Check out some of our favorite treatment techniques and exercise progressions, as well as some generally helpful information we feel doesn't get shared as much as it should.

Continuing Education for the Healthcare Provider
We provide continuing education courses on a variety of topics primarily focused on orthopedics, sports medicine and functional exercises.
Our primary audience includes:
Physical Therapists
Physical Therapy Assistants
Chiropractors
Certified Athletic Trainers
Our courses are not limited to these professions.
Our courses cover a wide variety of topics that are all based on the most relevant evidence available.
Topics include:

This course is designed to enhance your knowledge of running related injuries and care of running athletes to get your patients back up to speed! The goal of this course is to promote cause and effect thinking about the underlying cause of running related injury and potential influences of the injury both locally and regionally. The newest findings on form, cadence and exercise will be presented to allow you to keep your runners on the road.
SFMA – Selective Functional Movement Assessment Certification Course
This course gives clinicians an answer to the question of how to become more efficient and effective in the clinic. With changes in health care and a growing demand to increase productivity without sacrificing patient care, the SFMA provides a systematic evaluation approach to identity the root causes of patients dysfunctions.
Rehab Across the Lifespan
The information in this course applies to patients in all age ranges. Assessment and treatment strategies are presented on selected pathologies for the upper and lower quarter. The main focus will be on shoulder, hip and knee and common injuries, but be assured the elbow, wrist and hand as well as the ankle and foot will not be left out of the discussion. Evidence based research will be used to support the information presented.
Foundations / Competencies in Sports PT
This course is geared towards the clinician that works with athletes of all ages and all levels amateur to professional. Upon successful completions of this course you will become Red Cross certified as an Emergency Responder. You will also learn about Athletes and nutrition, specifics regarding female athletes, basic taping for common conditions and more. You will have the confidence to be part of the medical staff at your local high school and be on the field Friday night.
The goal of our courses is to give the clinician information that can be put into practice on Monday. We do this through hands on lab sessions, clear and concise slides and comprehensive course manuals that are excellent reference tools after the course. The foundation of all of our courses begins with solid research and sound evidence.