Upcoming Physical Therapy CEU Courses and Seminars
Register Online by Choosing a Seminar Below
Physical therapy and sports medicine continuing education is crucial to healthcare professionals and providers. We have an obligation to patients to continue learning and expanding on new techniques and advancements in physical therapy, sports medicine, and functional exercises.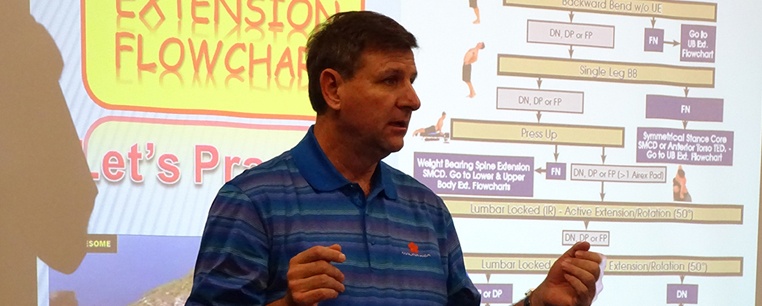 In Depth PT CEU Courses
Our physical therapy CEU courses and sports medicine seminars are designed to refine your skills and learn new techniques to provide your patients with the best care possible. Our one, two, and four day CEU courses are designed to both standardize practices of functional movement for physical therapy, while integrating practical scientific methods of sports medicine.
Choose course locations and dates below. Check back regularly for new dates and locations for all of our continuing education courses.
SFMA Certification Course
Rehabilitation Across the Lifespan
Managing the Runner
Foundation / Competencies
Sports Therapy Certification
Scrape, Tape and Move
Foundation to Function