Slide 1

Slide 2

Slide 3

The SFMA Certification Course is headed to Syracuse, NY
Attention New York healthcare providers…
Advances in Clinical Education is proud to offer the SFMA Certification course on Friday and Saturday October 16th and 17th at Crowne Plaza Syracuse, just down the road from Syracuse University. We welcome a variety of providers including but not limited to PT, PTA, DC, ATC, OT, MD, and DO. If you are a healthcare provider not listed just give us a call to find out if the course is right for your needs.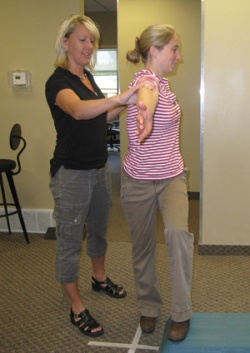 The Selective Functional Movement Assessment (SFMA) is a systematic approach to the evaluation and diagnosis of human movement dysfunctions. The traditional approach to orthopedic medicine historically focused on the area of pain or injury, however, over time we have come to understand that areas of the body away from the site of pain can and should play a role in rehabilitation.
This two-day lecture and lab-based course will provide you with a powerful system that you will be able to begin utilizing on Monday to better serve your patients across the lifespan. We will also introduce our general treatment principles in order to make the treatment progression of each impairment diagnosis efficient and effective. Learn More.
This course is approved for 19 hours through FSBPT and 16 hours of Evidence Based credit through the NATA-BOC. NY APTA approved as well as NJ approved for 16 hours.
Please feel free to contact us with any questions, or click here to register now!